Meet the Kama'aina K9 Team…
Maile Fong built Kama'aina K9 Adventures based on their love for dogs.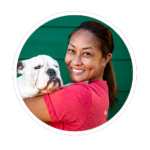 Maile Fong left a successful career in Wealth Management at First Hawaiian Bank to pursue her dream of "doing more" for animals. After several prosperous finance roles at premiere firms such as Kochiz Fitz, in San Francisco, she c0-founded Tiare O Te Ao, a Polynesian dance school based in Hercules, CA. Maile graduated from UC Santa Barbara. Contact info: (808) 594-2750 or maile@kamaainak9.com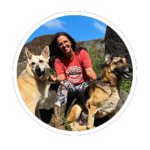 Becky Pagnotti is a Certified Veterinarian Technician and Canine CPR certified. She has been with KK9 since the start of business in 2015 and helps oversee day to day operations. Passionate about all animals, Becky ran her own horse stable at age 18. Becky loves spending time with her family and her German Shepherd Tasha.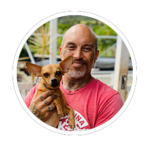 Stephen O'Brien has been with the Kama'aina K9 team since opening day in 2015. He is a Certified Veterinarian Technician and certified and dog CPR certified. While working at KK9, Stephen adopted a Chihuahua named. He is a Veteran and in his spare time he enjoys physical training and competitive Jiu Jitsu.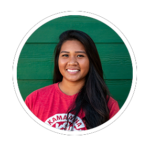 Remy joined KK9 in 2019. She has a Golden Retriever named Enzo and recently adopted a dog named Mazakeen.  Remy is dog CPR Certified.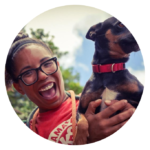 Name/Position: Dina; Dog Handler
When did you start at KK9? June 2020
Dog CPR Certified? Yes
Pet(s) Name(s): Rasta, Penelope, and Lenny
Where are you originally from? Connecticut
What's your favorite part of working at KK9? I love having the opportunity to support owners in the behavioral development of their dogs by providing their pups with much-needed activity and social play
If you were a dog what breed would you be and why? A poodle! They are active, instinctual, and loyal and we both have very curly hair
What do you like to do for fun? SUP, beach, hike, camp, and anything with my dogs and mom
What's an interesting fact about yourself? I am a certified yoga instructor